NSW - BOGAN GATE - A DELIGHTFUL LITTLE VILLAGE
Bogan Gates is a haven for the weary traveller with the Burrawang Park offering a children's playground and BBQ facilities.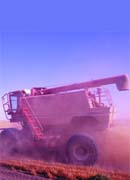 You will probably be tempted to stay longer to try out the 9 hole golf course and night-lit tennis courts.
There is an outstanding craft shop and you may find yourself unable to resist the delightful devonshire tea's being served on the weekend.
Hotel/Motel accommodation and meals are also available.
A great place to unwind at the same time to take in the unique experiences this little village has to offer.