WA - BOYUP BROOK - BEAUTIFUL AND CLEVER!
The peaceful town of Boyup Brook owes its name to an aboriginal word meaning "place of big stones" or "place of big smoke" given to Booyup Pool, a few kilometres from the town.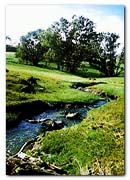 Sheep farming has always played a major role in Boyup Brook's history.
During the 1980's a few enterprising local people decided to take advantage of the fine wool being grown in the area and began small scale production of high quality woollen garments.
Other small businesses developed along similar lines using different raw materials such as mohair.
From humble beginnings these cottage industries have blossomed into very successful businesses catering to national and international markets. Boyup Brook now boasts five local companies producing a diverse and unique range of products.
Boyup is surrounded by neat farms, ever changing scenery, natural bushland and the serene beauty of the Blackwood River.
The Blackwood Rivers offers water sport activity with canoeing being a popular pastime.
Boyup Brook captures many audiences with 'Norlup' an original homestead of early pioneers, its picturesque wineries and amazing the glacial rock formations, the entire formation is of round washed stones indicating that during the Ice Age it once formed part of a bed of glacier of seabed origin.
Boyup Brook perhaps hold the key to life, it is one of those rare and amazing lands were the people and the land compliment each other and prosper!