NSW - COONABARABRAN - GATEWAY TO THE WARRUMBUNGLES
Coonabarabran is a friendly town of around 3, 000 people with around 7, 000 living in the region. Famous for its massive astronomy complex at Siding Spring and its spectacular views of the recently volcanic Warrumbungles.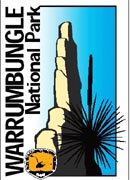 Coonabarabran is known as the 'Gateway to the Warrumbungles', a mountain range which arcs around the town to the west, north and east. Much of it is a popular national park.