NSW - COONAMBLE - On The Castlereagh
The towns of Coonamble Shire include Gulargambone, Quambone and of course the town of Coonamble.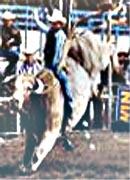 The town and District owes its survival to the discovery of Artesian water in the area in the 1890s. Very little is known about the Aboriginal inhabitants of the Coonamble area. Although there is no written evidence of their association with the area other than European records, we can glean some information from ancient middens, burial grounds, fish traps, carvings, artefacts and paintings.
According to Norman B Trindale, the Coonamble district incorporated three tribes - the Kawambarai, the Weilwan and the Kamilaroi. Tribal boundaries were determined by natural features such as rivers and mountain ranges. Crossing of the boundaries was tolerated in times of drought and welcomed if the visitors brought tools, weapons or stories.
COONAMBLE - is a place where the clear starry nights entice stargazing, campfires and a boiling billy. A place where the sunlit plains light up to rodeos, polocrosse, picnic races and farming life.
Experience the nearby opal fields of the north, the cotton fields to the west, the Warrumbungles to the east and the Western Plains Zoo to the south.
The Pilliga State Forest with its stands of eucalypts and salt caves is yet another natural attraction within easy reach.
GULARGAMBONE - is a small rural community, which was first declared a village about 160 years ago. Gulargambone is on the Castlereagh River, which was first discovered by the surveyor, G.W. Evans, of John Oxley's party, in 1818. During the 1840's grazier settlers moved onto large holdings along the river
QUAMBONE - Gateway to the Marshes - is a small village 55 kilometres west of Coonamble and 18 Kilometres from the Macquarie Marshes