NSW - DUNGOG - THE HAVEN OF THE HUNTER!
The untamed Barrington Tops provide a superb backdrop to the township of Dungog!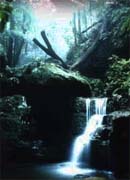 Dungog is truly 'the haven of the Hunter' and one of Australia's best kept secrets!
Nestled in the foothills of the Barrington Tops, between the Pacific and New England Highways, the township has an idyllic charm.
Snow peaked ranges, fresh water streams, clean unpolluted air and magnificent rural and mountain vistas are the essence of Dungog.
Log cabins in the bush and historic bed and breakfasts and more than 1,500 tourist beds are now scattered throughout the Shire, offering a complete range of accommodation including award-winning luxury resorts.
Dungog represents ecotourism at its best.
Its myriad natural strengths, local characters and country feel create a complete experience for the traveler.
Dungog is an easy drive from Sydney, delighting not only travellers, but making it an ideal alternative for city based businesses as they discover the advantages of it's central location coupled with an the unique opportunity to develop business and enjoy a wonderful lifestyle.