VIC - THE NORTHERN GRAMPIANS REGION!
The Northern Grampians Shire combines the majestic splendour of the Grampians Mountain Ranges, the excitement of the Stawell Gift, events and festivals, an outstanding heritage, aboriginal culture, stunning wine region and rich agricultural belt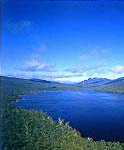 The region is a mecca for adventure, nature and water based activities, art galleries, heritage trails and wine tourism. From golden heritage to agricultural excellence, the Shire supports a flourishing economy and an outstanding reputation in which to live, invest and do business. Located within easy driving distance to both Melbourne and Adelaide.
GREAT WESTERN Affectionately known as the wine village, Great Western is a fascinating blend of history and modern technology and is today one of Australia's internationally renowned wine growing regions.
STAWELL The Gold Town! Founded on gold, Stawell is today home to Victoria's largest producing gold mine and home to Australia's most prestigious professional footrace - The Stawell Easter Gift.
HALLS GAP The unique village of Halls Gap is nestled in a quiet valley surrounded by the ancient rock formations and stunning grandeur of the Grampians Ranges
ST.ARNAUD offers a resonant sense of heritage, grand buildings, and stunning architecture!