QLD - NEBO - THE GATE WAY TO THE CENTRAL OUTBACK - WHERE THE OUTBACK MEETS THE COAST AND OPPORTUNITIES ARE GREAT.
The gate way to the outback - THAT'S NEBO!!!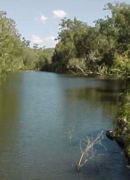 Just one hour from Mackay, and one and a half hour drive to the beautiful Whitsunday Islands and Airlie Beach.
A unique tourism world, within easy driving distance to the golden beaches and the outback. All within a mornings drive from NEBO! Where else can you have the best of both worlds?
Nebo is a small outback town, situated on the banks of the Nebo Creek, (our community has never flooded, which maybe due to the width of the Nebo creek banks, being approx. 5oo metres across, and very high at the township). Nebo has many and varied opportunities for rural and mining ventures, not to mention a great tourist destination with a difference!
Nebo's biggest secret - Clean fresh country air with views to die for, no hussle and bussle of the bigger centres, friendly people all willing to lend a helpful hand.
Just a short drive out of Nebo you can go back in time to the gold rush era. A visit to Mt Britton Gold fields is a must. Nebo township is also on the National trail, so we have regular visit from all sorts of swaggies, pack horses and happy wanders. These people are from all walks of life and many with fantastic stories to tell. Nebo is a great place for these swaggies to stop over night.
2005 - update - Nebo township is growing, with the opening of several coal mines in the shire, it is bringing with it many new and varied industries plus capital growth. New buildings and expansion to older infrastructure as seen major growth in the area over the past 12 months.
Nebo is a must on your stop over or travels in the area. Or stop here for a great cold beer, while taking in our counrty side.